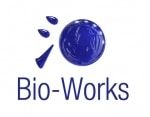 Bio-Works manufactures a broad range of innovative, agarose-based, chromatography media for the purification of proteins and other molecules. Agarose chromatography media are well established and well accepted in the biotechnology markets.
Bio-Works agarose chromatography media "WorkBeads™" are developed and manufactured in Bromma, Sweden on the outskirts of Stockholm. The WorkBeads™ are designed to be used both at the research level and in preparative scale protein purifications.
The WorkBeads™ chromatography media include:
The WorkBeads™ are available as 40µm and 200µm particle size as loose media in different pack sizes. For more information go to "agarose media", or download the available product datasheets on the lower left side of this page. For more background information about Bio-Works you can visit the Bio-Works website.