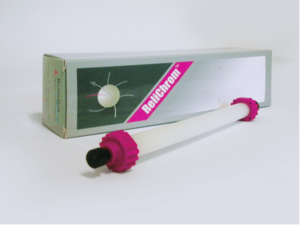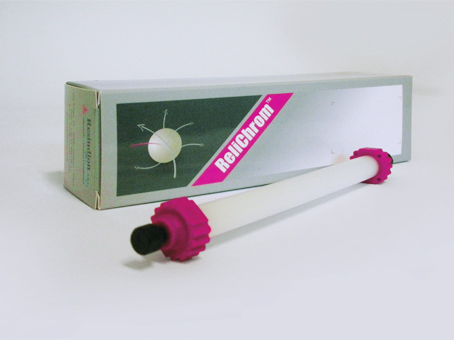 The ReliChrom™ chromatography columns are small preparative columns packed with macroporous hydrophilic methacrylate resins of 90µm bead size for ion exchange, hydrophobic interaction and metal chelate chromatography.
ReliChrom™ columns are ideally suited for general small scale protein purifications and for method development and screening for larger scale purifications with the ReliSorb™ range of chromatography resins.
ReliChrom™ columns can be purchased directly at Biokal Labsystems.
Free delivery within the Benelux.
| | |
| --- | --- |
| Column Dimensions | 8 mm ID x 100 mm |
| Sample Loading | Acid bovine serum in phosphate buffer 20 mM, pH 6.5 |
| Buffer Elution | Step gradient with NaCl 0.25 – 0.5 – 1.0 M |
| Temperature | 25 ºC |
Mitsubishi ReliChrom™ SP400/SS Lactoferrin purification example
---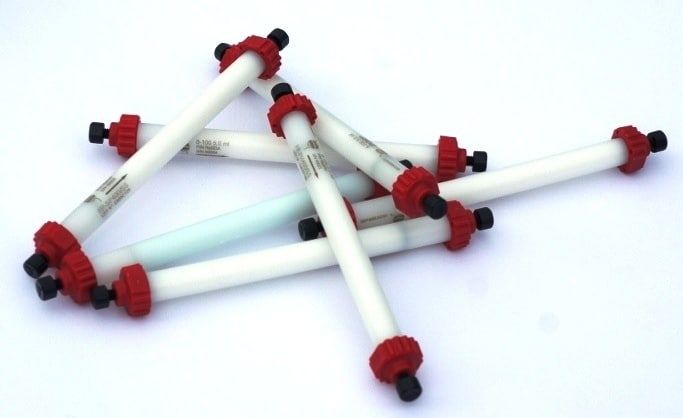 Inquiry
ReliChrom™ Preparative Pre-packed Screening Columns for Protein Analysis and Purification